The SWERI is undertaking research in many of the areas described earlier. Here are some of the specific projects which have been recently completed or which are currently underway.
The One Day in Emergency (ODE) study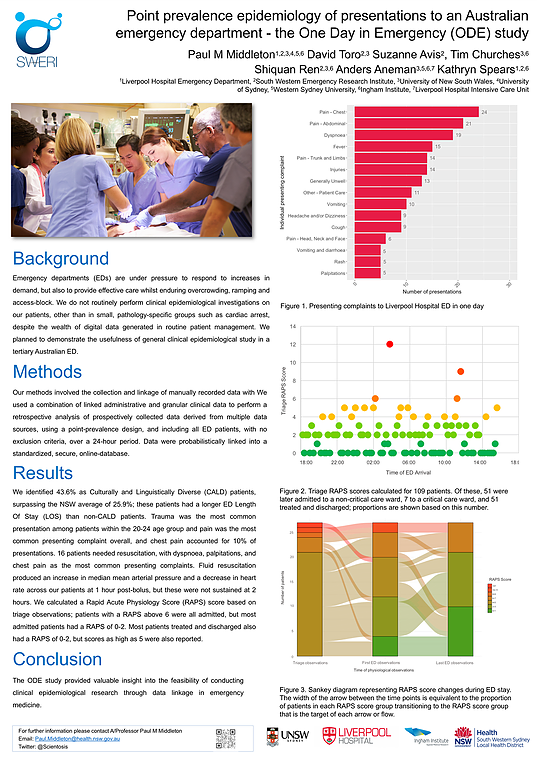 The One Day in Emergency (ODE 2.0) study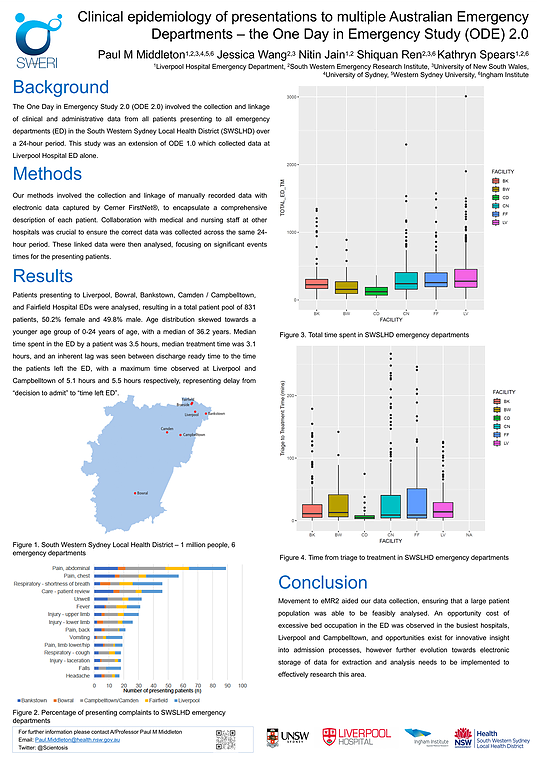 Identification and prognostication in ACS
using multiple physiological scoring systems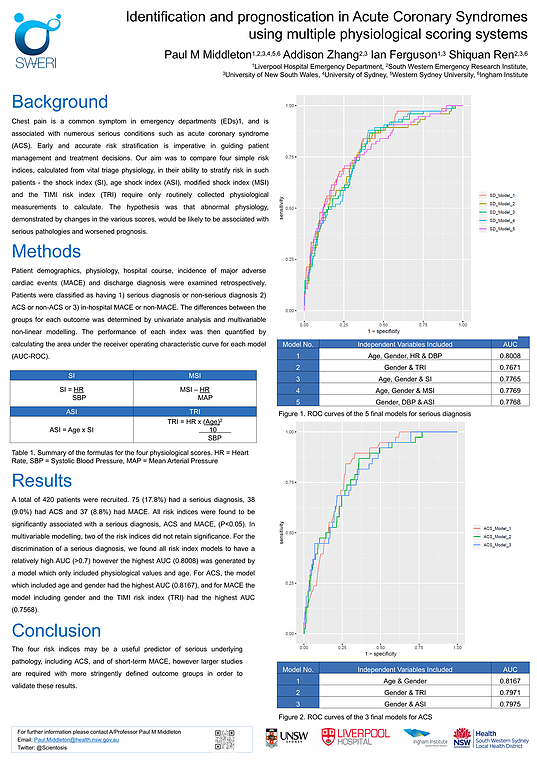 Pattern recognition of abnormal physiology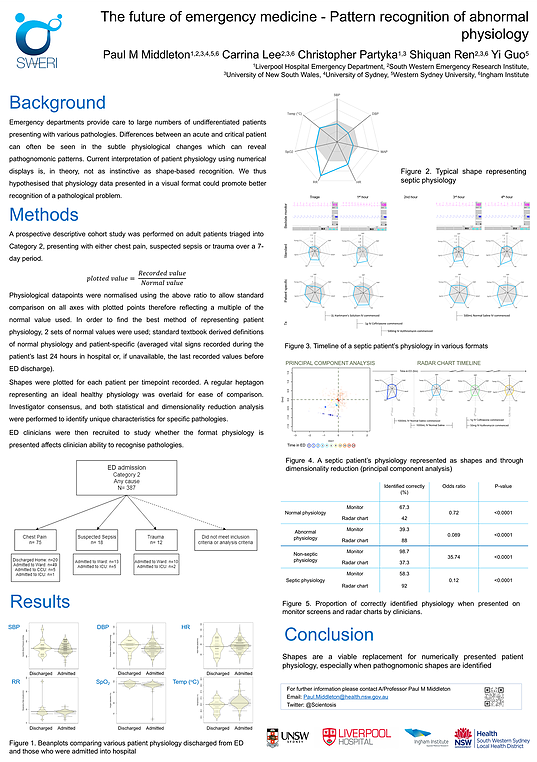 Multicultural presentation of chest pain to Liverpool ED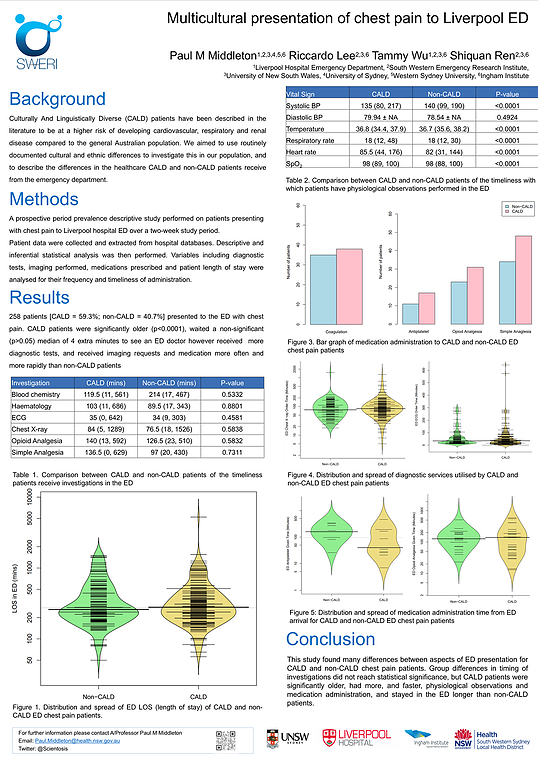 Novel methods of measuring pain in the ED – the Burden Of Pain project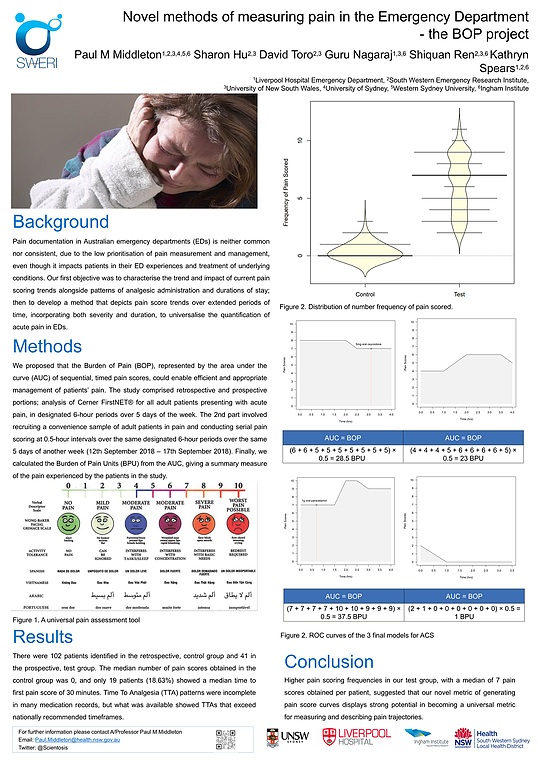 Modelling ED flow – an innovative animated graphical metric of bed block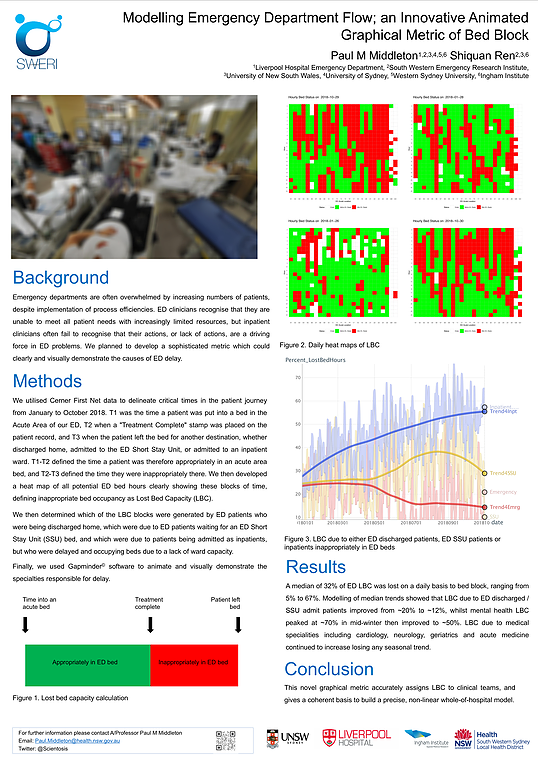 The Ingham Institute for Applied Medical Research
The Ingham Institute's world-class medical research is rooted in and driven by the needs of our local South West Sydney community. We are committed to inspiring better health of our local community, and transforming the treatment and care of people living with common medical conditions and disease.
​
Through applied medical research and partnerships with universities, hospitals and our local healthcare community, the Ingham Institute is working to radically transform health outcomes for the better – creating thriving communities, both locally and globally.