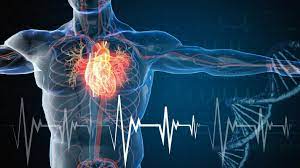 To conduct a prospective observational study of all patients over the age of 18 presenting to the ED with abdominal pain over
a three-month period, relating the association of cross-spectral analysis of HRV and PPGV, and of sociodemographic and
therapeutic variables, to outcomes.
The Ingham Institute for Applied Medical Research
The Ingham Institute's world-class medical research is rooted in and driven by the needs of our local South West Sydney community. We are committed to inspiring better health of our local community, and transforming the treatment and care of people living with common medical conditions and disease.
​
Through applied medical research and partnerships with universities, hospitals and our local healthcare community, the Ingham Institute is working to radically transform health outcomes for the better – creating thriving communities, both locally and globally.